ADD FLARE TO YOUR LIDS !!!
Ordering is Easy
1) Email your logo or custom design (JPEG/EPS/PNG/PDF)  LidPins@gmail.com  or 
CALL or TEXT   (702)589-1282  For fastest reply, hit that Red Link and you will be dialed in. We are ready to brainstorm ideas, and discuss the details of your future LidPins.   We are now ready to vectorize your logo, and create your FREE digital proof.  
2) LidPins creates a digital proof with specs and requested options: size, metal, paint color, etc. This step is quick...couple days.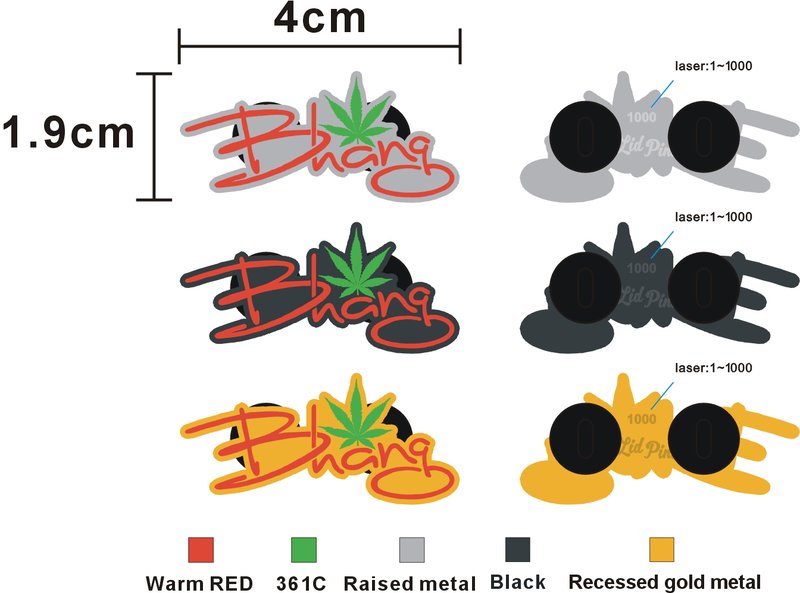 3) Time to make a decision... This digital proof was approved on the first shot.   Bhang chose all three options made from the same mold. There is no additional charge to reuse your mold and create multiple LidPins.  So make a 1000 pin order and split it up however you want... 500, 250, 250.  It's now, or never. Full payment is due once you approve the digital proof, and are ready to create your custom mold and manufacture your LidPins.   You can still say NO at this point if you aren't ready.  Once you approve the digital proof, and payment is made, the factory creates the mold and production begins.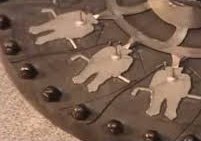 4)While your LidPins are being manufactured, we design your custom cards and rush them to the printer.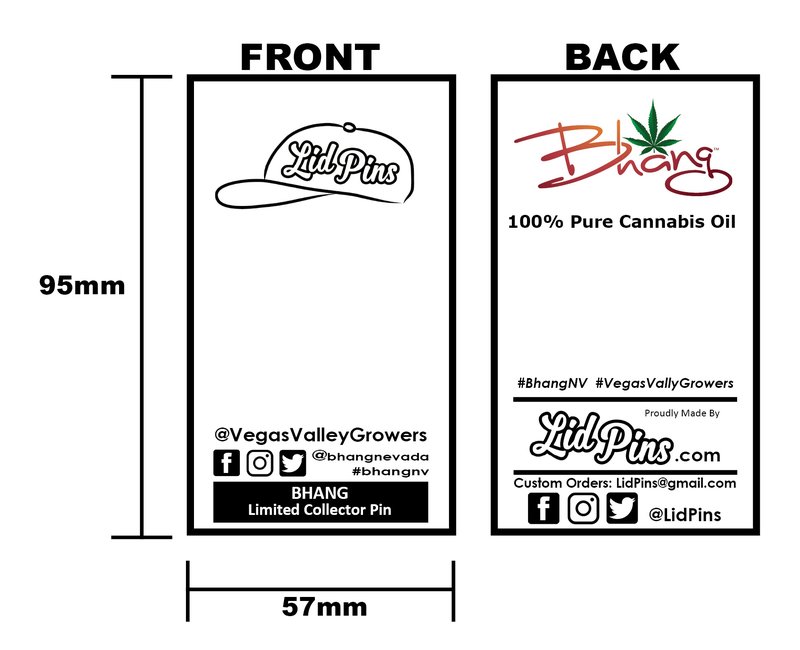 Most orders arrive approximately 4-6 weeks after the digital proof is approved.
LidPins orders arrive to your door as a completely finished product, ready to market.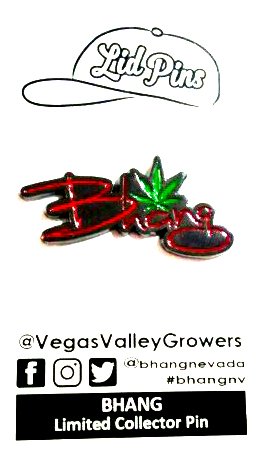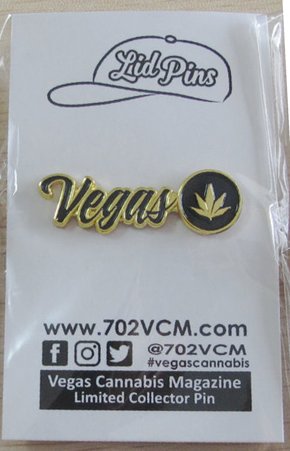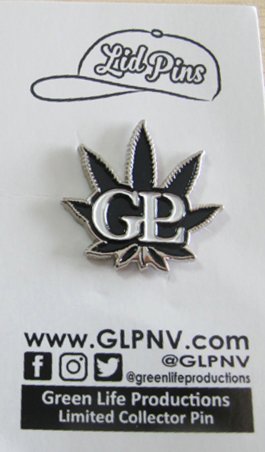 LidPins 
Get In Their Heads